Administrator
Staff member
Ο αλγόριθμος του Twitter χαρακτηρίζει «ευαίσθητο» περιεχόμενο ό,τι γράφει The Kinks.
Dave Davies Asks Elon Musk to Stop Twitter Blocking His Band: 'Just Trying to Promote Our Kinks Music'
Dave Davies learned the hard way this week what happens when there's a glitch in the Matrix. After The Kinks announced the upcoming release of a 60th anniversary celebration of the legendary British band with a two-part anthology called The Journey, Twitter apparently flagged the band's name as "sensitive content."

That sent guitarist Dave Davies down a Twitterhole, unleashing a flurry of tweets in which he told chief Twit, Elon Musk, that he's tired of waiting for him to get it right. "Dear @elonmusk would @twiiter please stop putting warnings on everything from 'the Kinks'. We are just trying to promote our Kinks music," Davies tweeted on Wednesday. The tweet linked to a previous one in which Davies invited fans to check out the band's TikTok promo for the set, which featured a message at the bottom that read, "We put a warning on this Tweet because it might have sensitive content."
[...]
Ένα εύστοχο σχόλιο: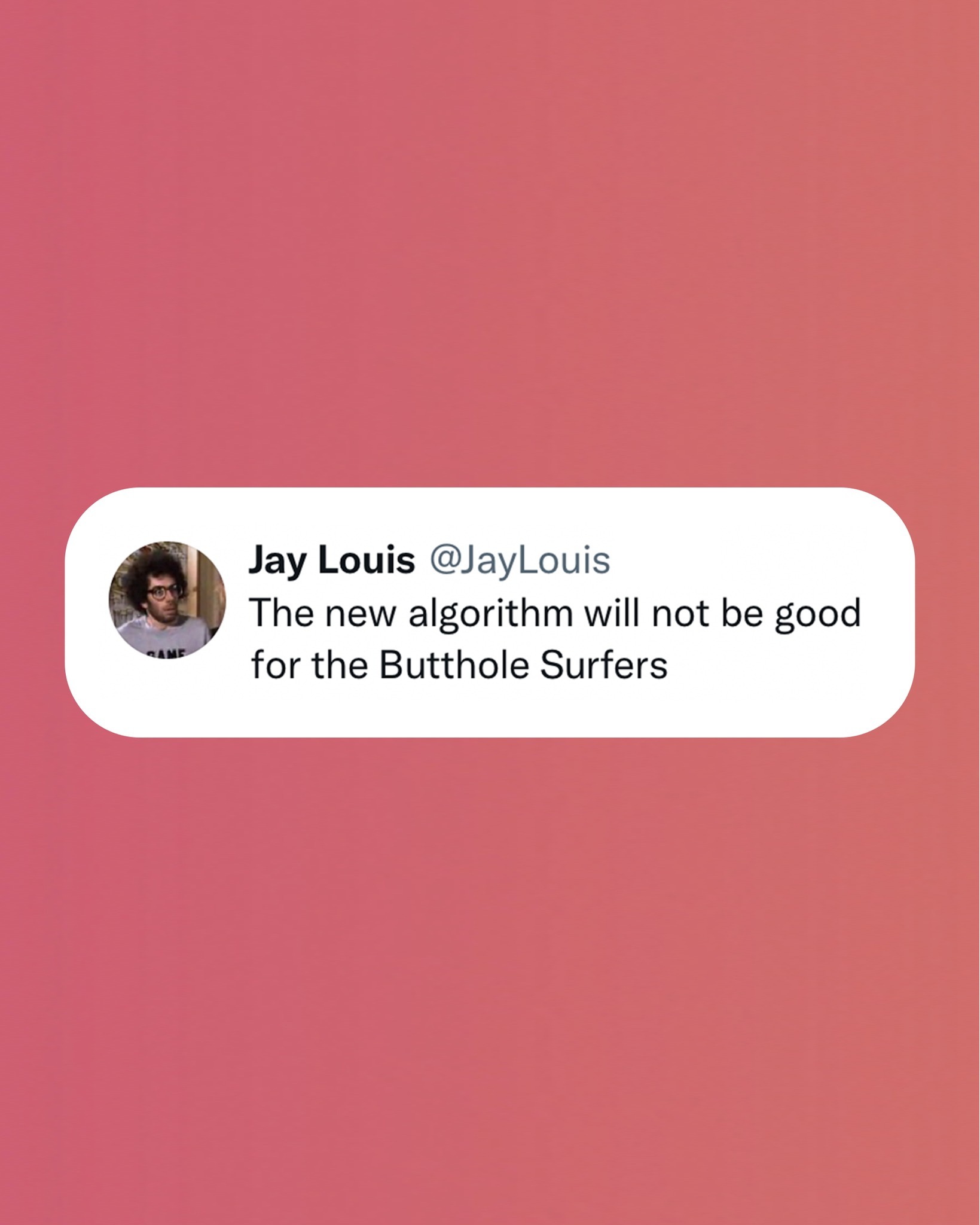 Αλογόριθμος.